Flights – Search
---

This search feature provides details about what flights are available in our Cargo and Scheduled Operations – individually and collectively.
You cannot bid on a flight from here.
| | |
| --- | --- |
| To begin, at the top of your screen, select a Flight Operation – All, Cargo or Scheduled. | |
| Select a Departure Airport | |
| Select an Arrival Airport by entering its name or ICAO Code. | |
Let's use our previous example of looking for Cargo flights from KDEN | Denver International Airport to KMSP | Minneapolis-St. Paul International Airport.

After completing your final entry, the System will search the database for flights meeting this criteria – and it may take a few moments to return flight options to you. As you can see in the lower left of the screen, there are over 640,000 entries in the database!
The list of available flights will then appear. Each column in that list is sortable to help you decide which flight to fly.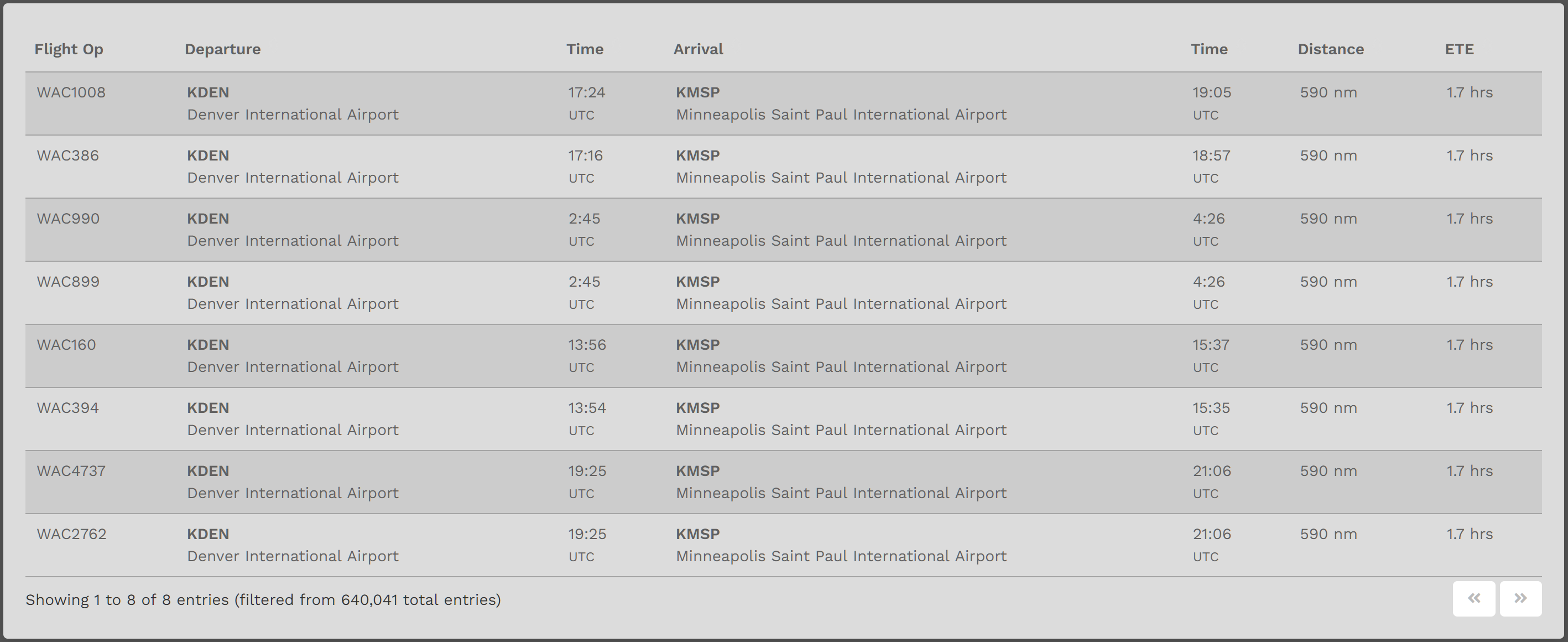 Once you decide on that flight, you can then create its Bid. To learn how to complete one, use a link below to do so for the flight type of your choice.