Pilot Profile – Donate
---
While not mandatory or expected, it's an option for one to make a financial contribution to support Airline operations (servers and service providers), enhancements and improvements (modules, functionality, liveries, etc.) – or in any other way the Business Office determines is appropriate and necessary for support of the Airline and its Pilots.
If you wish to donate to the Airline, here's a way for that to be done. The details noted below explain what it is and how it works.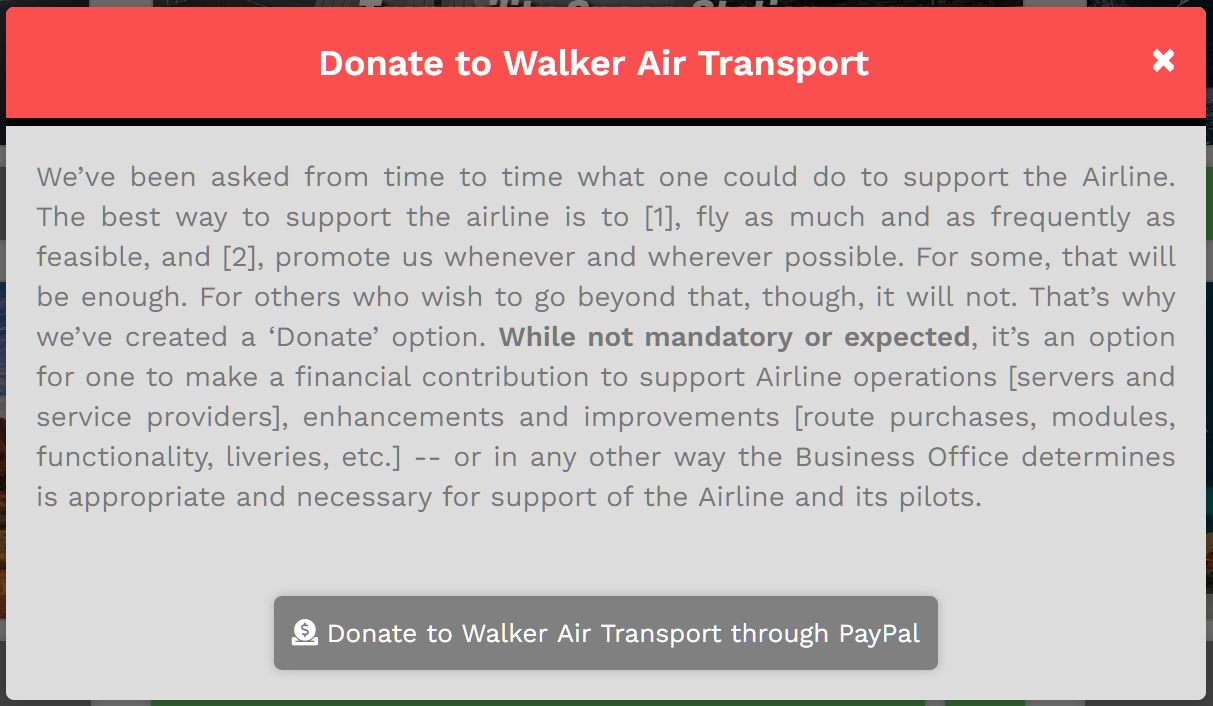 You may also opt to join the Patreon program to financially support the company, and get additional benefits.