Pilot Profile – Discord
---
Clicking on Discord will open an invitation for you to join the Company's Discord. While not mandatory, all Pilots are strongly encouraged to join. The Pilot Community there is very active and all are welcome – as active participants or 'lurkers'. It's the best and fastest way to keep with the Company's operations.
How do I join the Walker Air Transport Discord?
Log into CrewOps and click on your name in the top right > select "Discord" at the bottom.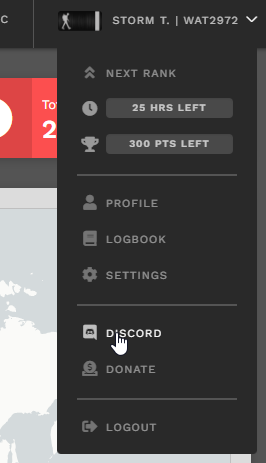 You will be directed to our OAUTH login -- this is where you specify your existing Discord user account, or create a new one if you've never used Discord.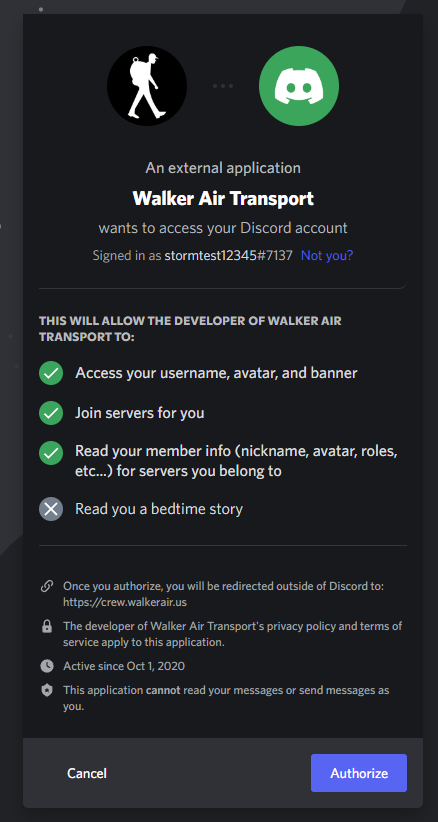 Walker Air Transport does not store any personal information except your Discord username when you log-in securely using OAUTH. The record of your username is to allow tagging of completion messages we place in Discord as well as log information to aid our staff in assisting you should a flight be rejected.
After clicking Authorize, you will be provisioned into our Discord and greeted with a welcome message.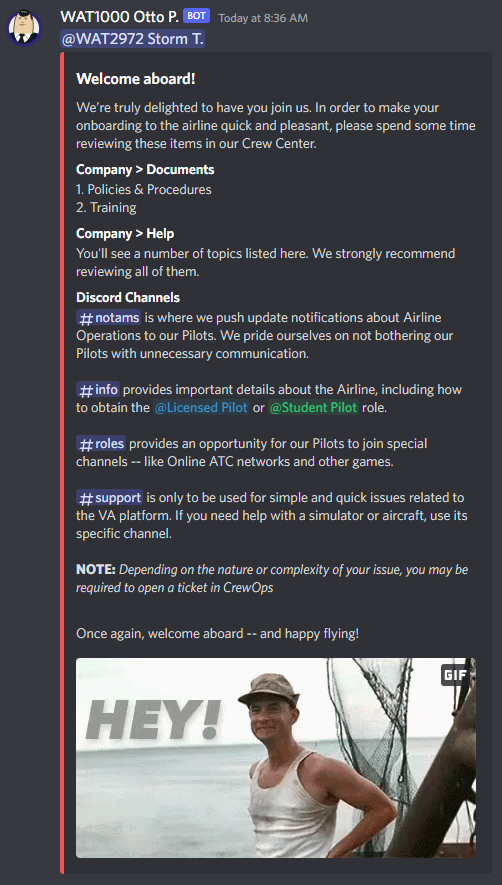 ---
First Time Accessing Discord?
Click Discord in the menu. The screen below will open. Click "Register" at the bottom.

Enter the information you wish to use.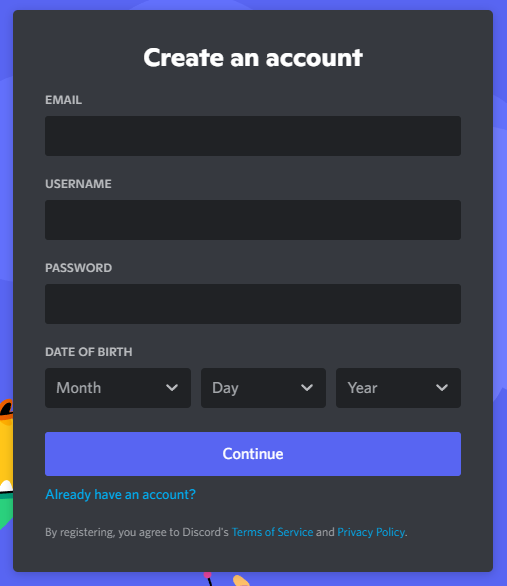 At this point, you'll be presented with a number of additional screens related to security and account setup. Follow the prompts you're given. Eventually, you will be added to our Discord server, provisioned, and given a welcome message.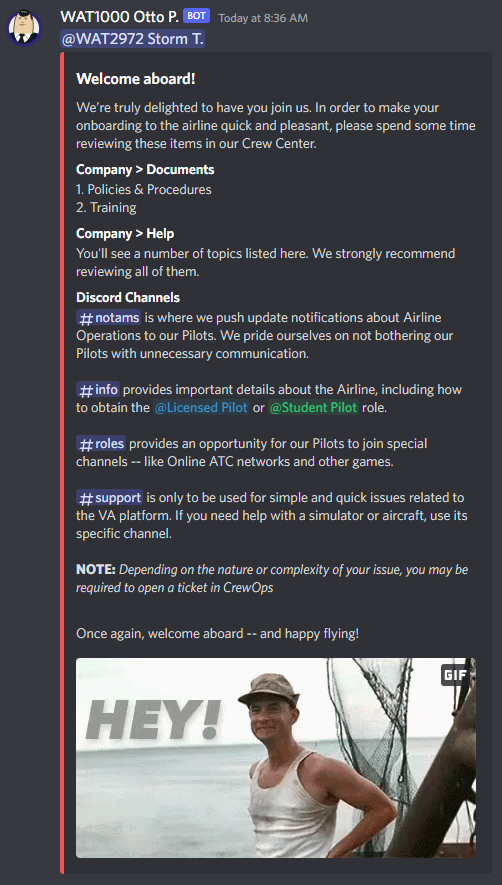 Review its contents carefully and make your onboarding quicker and easier by completing the reading you're asked to do.
You're all set to go in our Discord. Click through the channels to familiarize yourself with what's there.
Whether just lurking or being an active participant – or simply finding a place somewhere in between – we encourage you to engage with your fellow Pilots at a level of involvement with which you're comfortable.