FlightTrackerXP | MacOS
---
Prior to 1 December 2021, this was known as Belerophon.
FlightTrackerXP is a paid application. You must purchase and download it from the Apple's App Store.
We do not own, develop or provide support for it. For support, contact the Developer.
The FlightTrackerXP application is subscription-based flight tracking software created specifically for MacOS in support of  Laminar Research's X-Plane.

 

It may be downloaded here from Apple's App Store.

 

Once downloaded, you'll be required to complete a few items to set it up.
---
Launch
Once you open up the application, you will want to click on the + at the bottom right to add a virtual airline.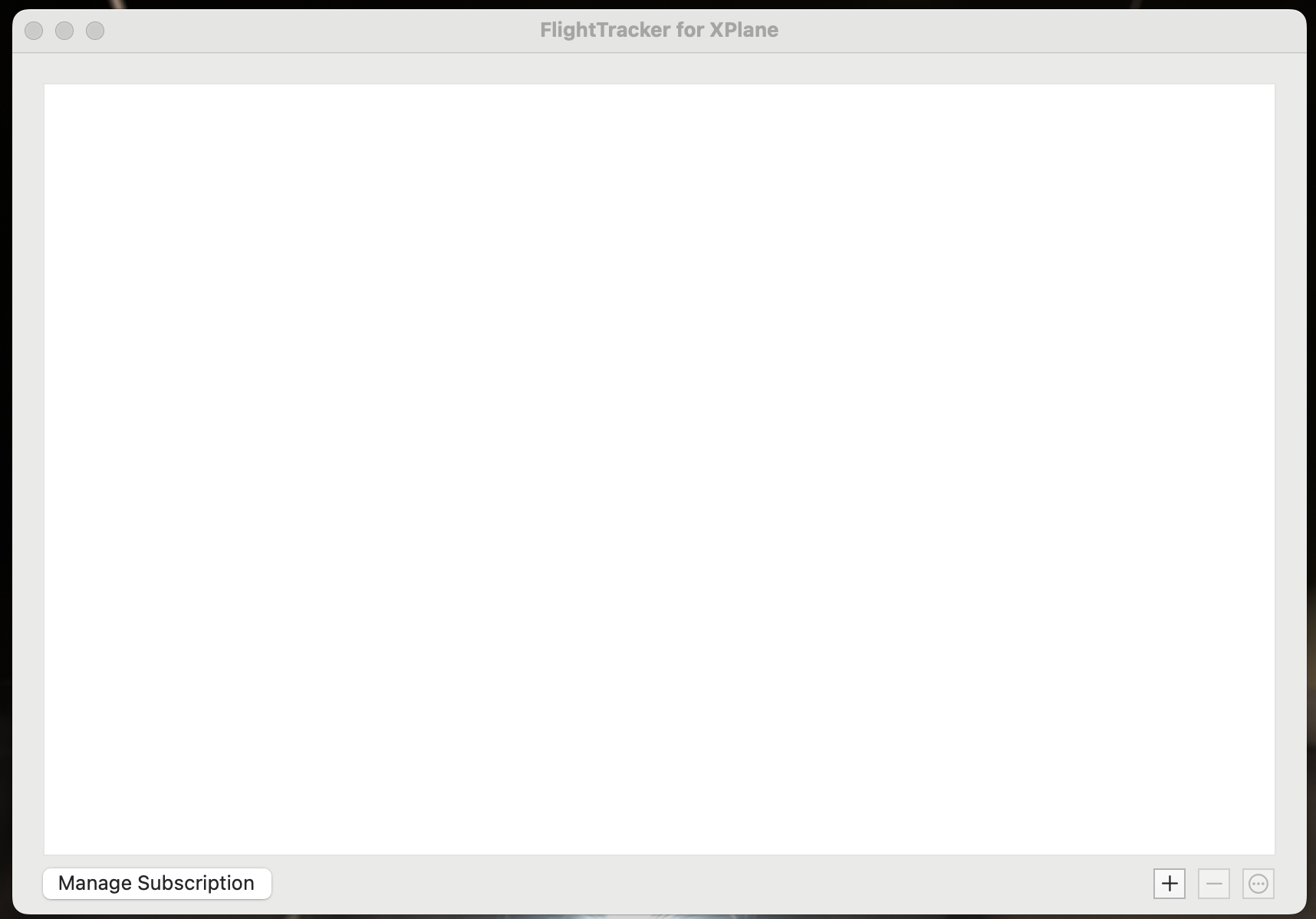 ---
Airline Configuration Page
This is the Airline Configuration Page.
On the left side, scroll down and find Walker Air Transport and click it.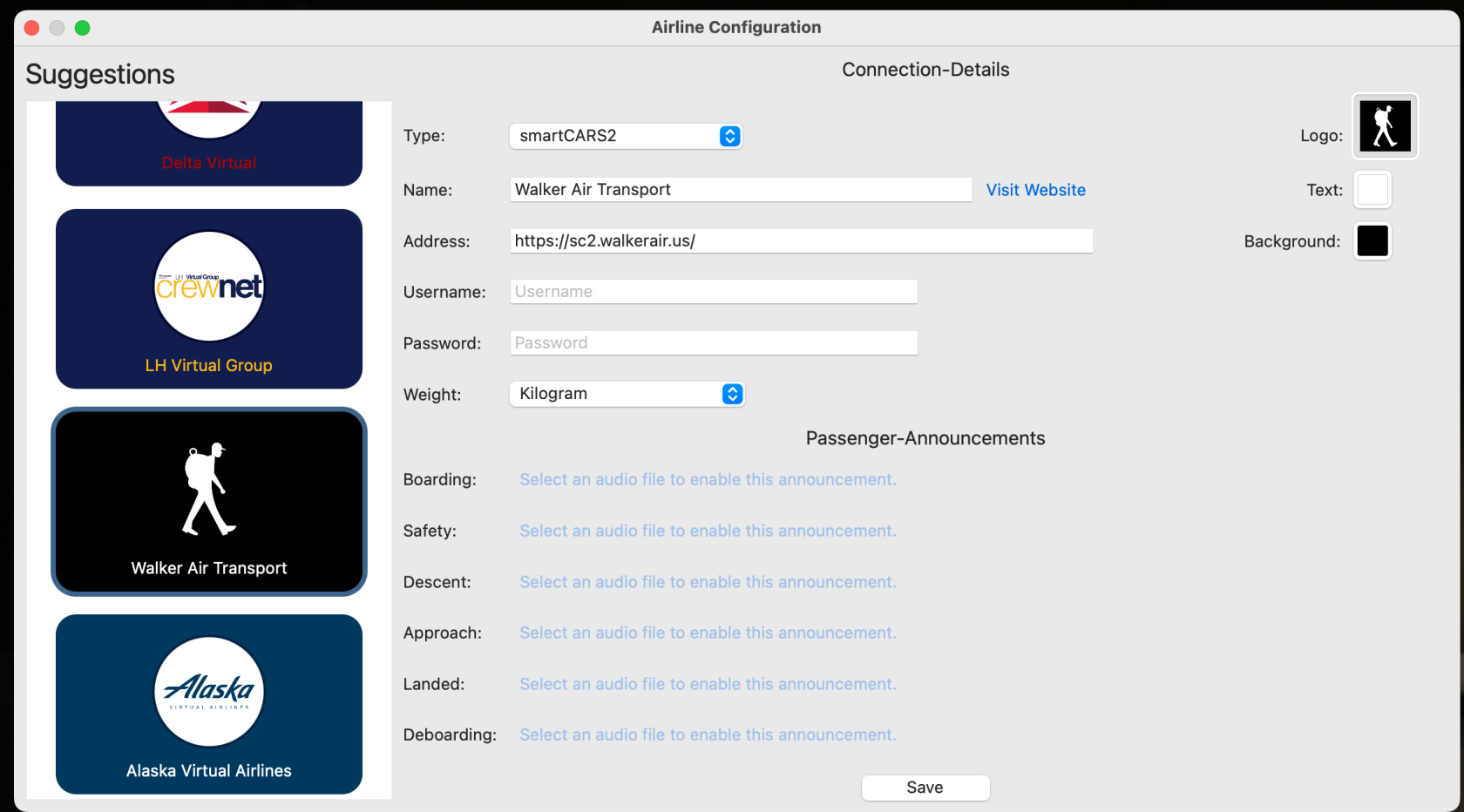 When you click on our airline, it is going to default to smartCARS 2 as the TYPE. You must change this otherwise you will be unable to log in. We do not support FlightTrackerXP on the smartCARS 2 API as of August 15th, 2023.

| | |
| --- | --- |
| Type | smartCARS 3 |
| Name | Walker Air Transport |
| Address | https://acars.walkerair.us/api/flighttrackerxp |
| Username | This is your email address used to log into CrewOps |
| Password | This is the password used to log into CrewOps |
| Other Settings | You are free to set these as you wish |
Click the Save button.
---
Home Page
On the Home Page, your Pilot stats can be viewed.

---
Bookings Page
On the Bookings Page, you can view your Bids.
Enter your route in the Route Text Box and and click the Start Tracking button to begin your flight.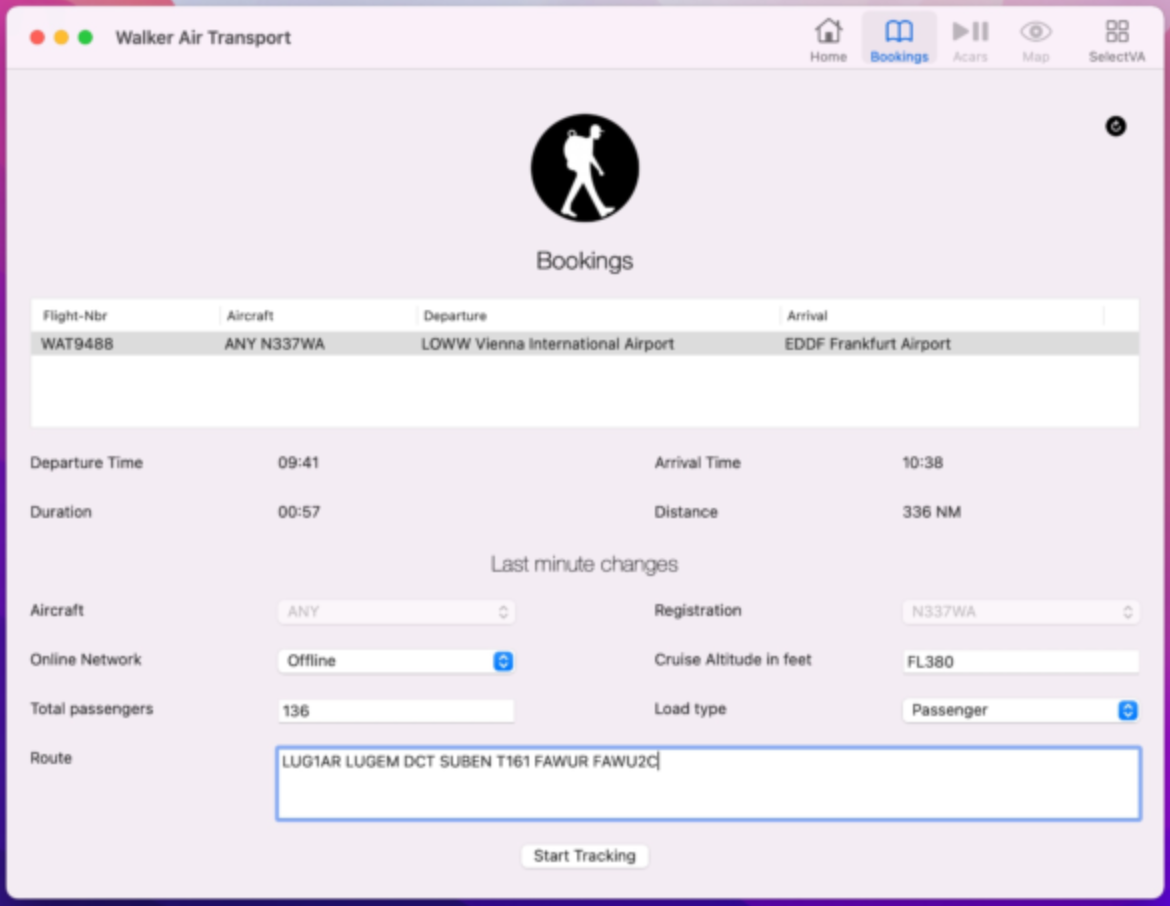 ---
ACARS Page
On the ACARS Page, your active flight and log file are displayed.
At end of your flight, click the Finish button. Your flight data will be transmitted to our Flight Data System to generate your PIREP.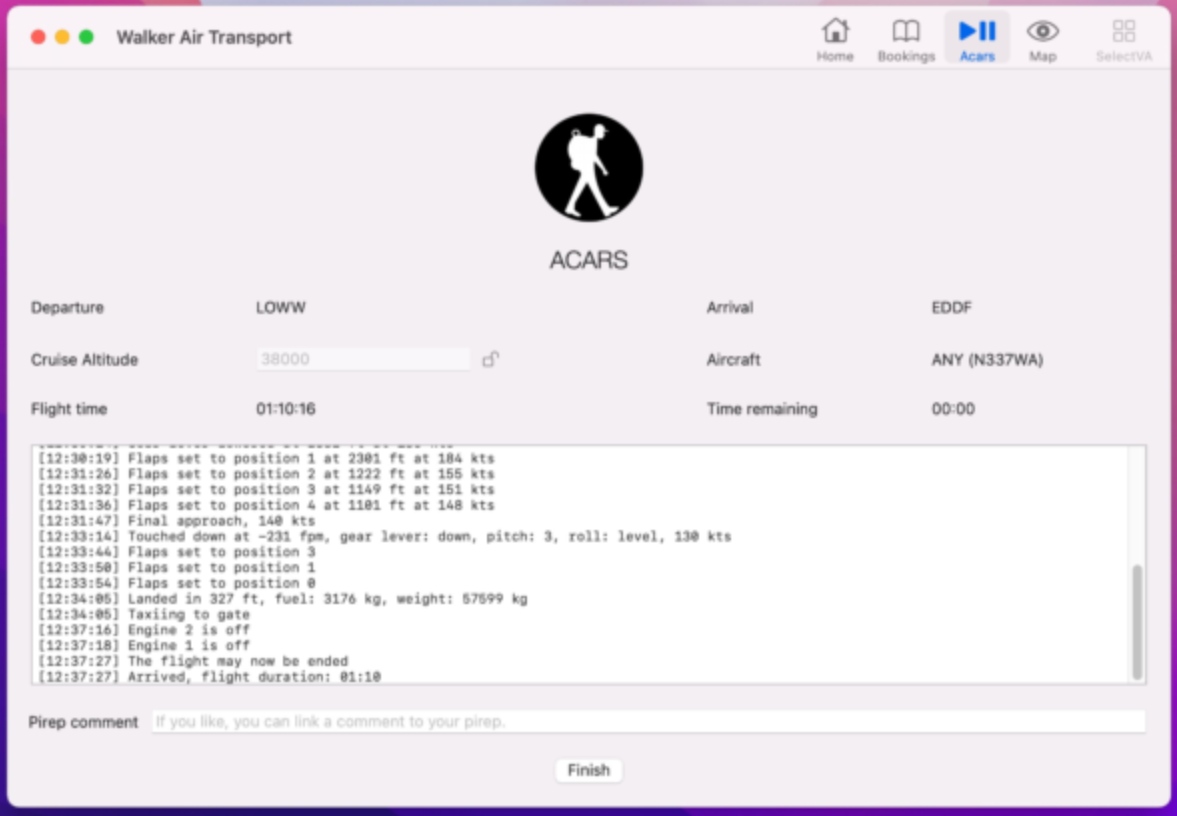 ---
Map Page
On the Map Page, you can track your flight.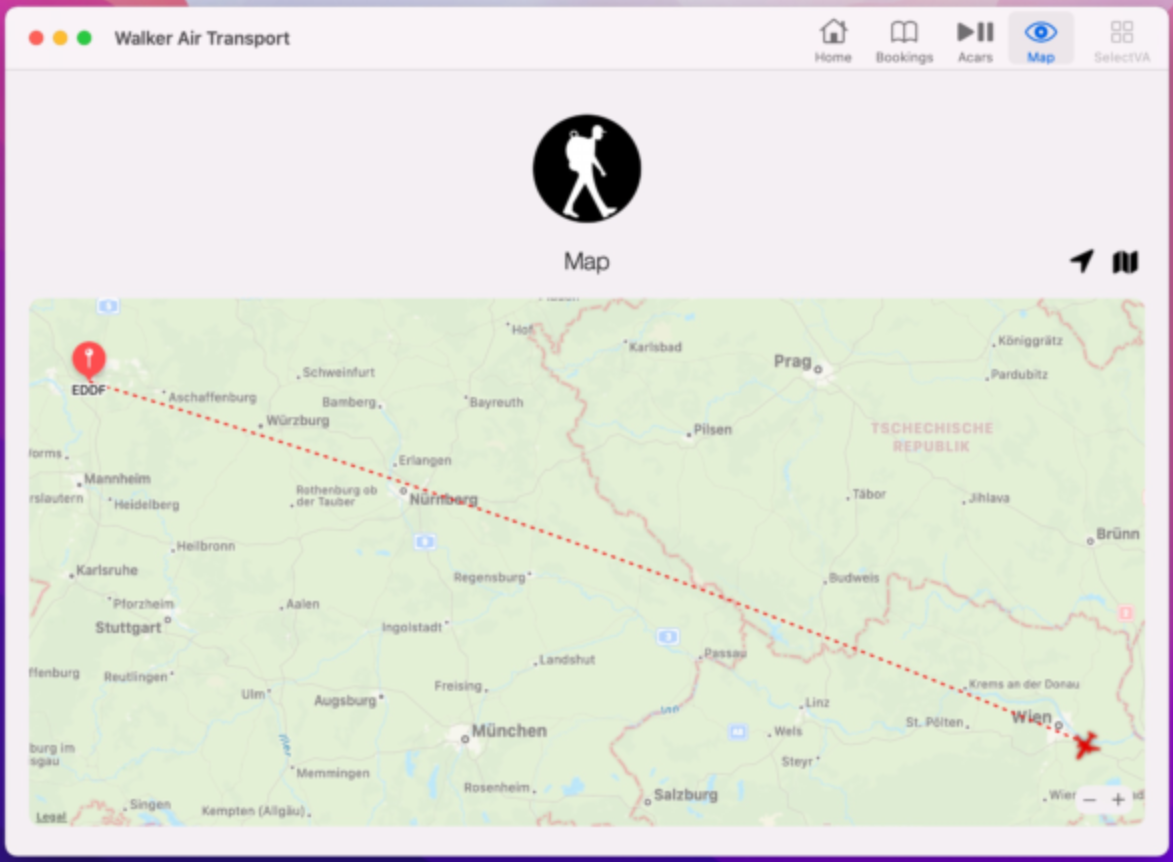 ---
Support